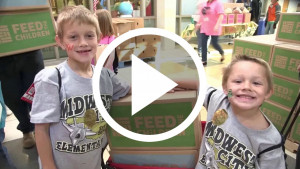 Watch Our Community
Our Community Story is all about you being active in your community. Here's a Shout Out to our teams working to make their communities better. We have the best people at Fazoli's and they are from the best communities around!
---
Fazoli's Donates $10,000 to Children of Restaurant Employees
With a mission to make a difference in the lives of those they touch – one breadstick at a time – Fazoli's lives out its core value of "people come first" with a special donation to Children of Restaurant Employees (CORE).
Through the Seeds of Compassion fund – which was established in 2009 as a way to assist team members who experience a financial crisis or tragedy – Fazoli's recently donated $10,000 to CORE to help those in the restaurant industry hit hardest by the pandemic. Read More...
Presenting Fazoli's Hall of Fame Class of 2019 inductees.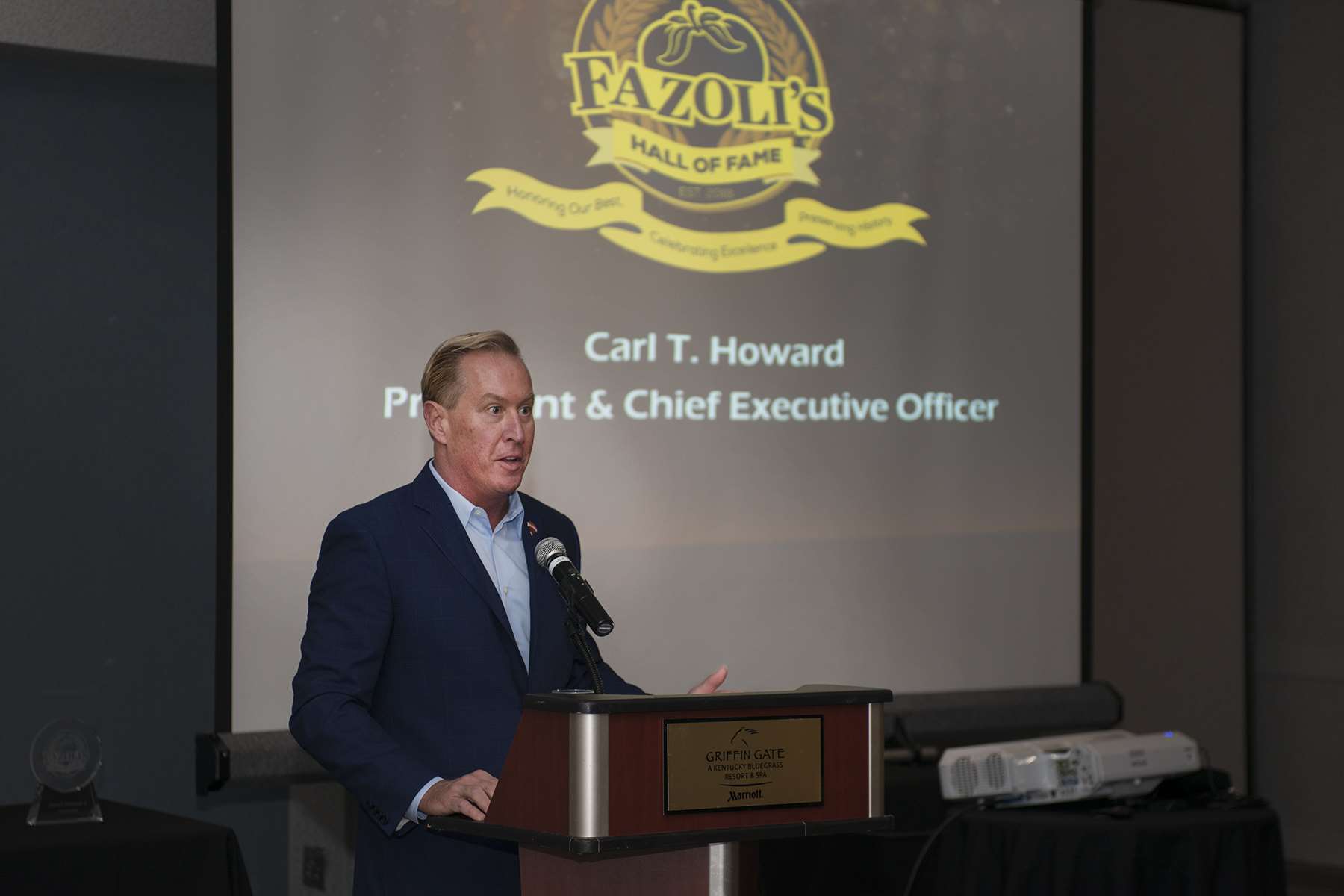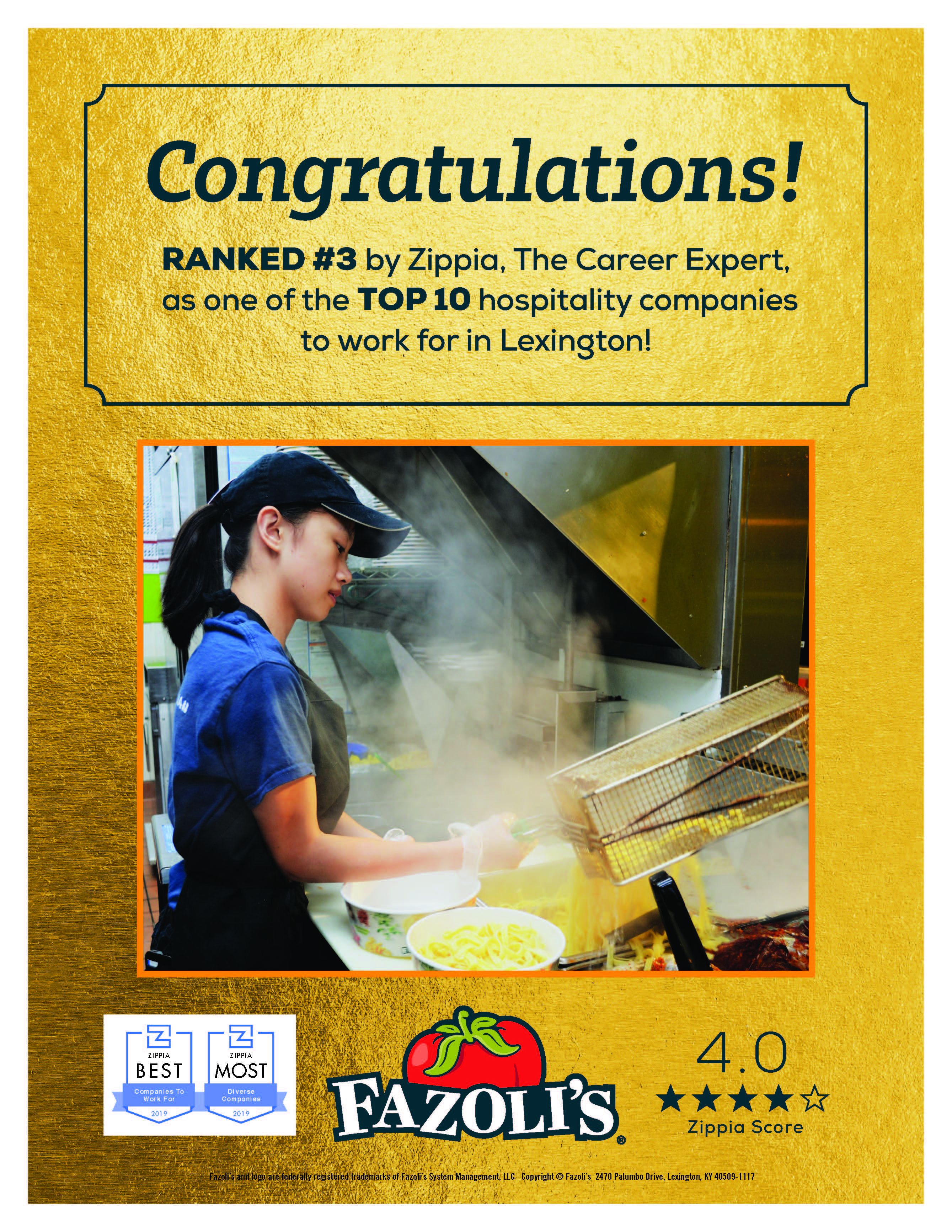 Way to go Lexington Team! We are very proud of the work you do each and everyday.
---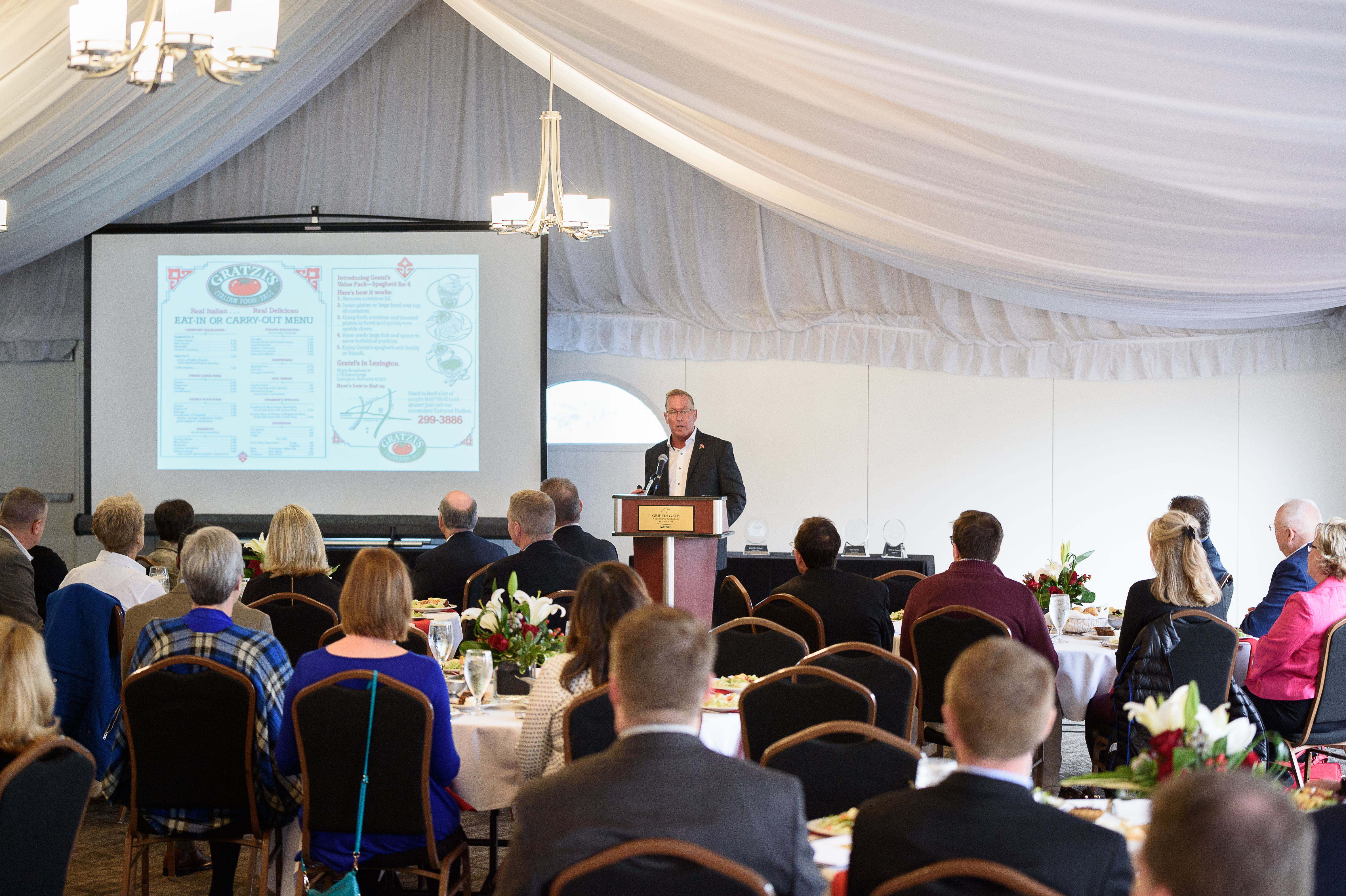 Fazoli's Celebrates Founding Leaders During Inaugural Hall of Fame Induction
LEXINGTON (Jan. 31, 2019) – Fazoli's has been serving up Fast, Fresh, Italian since 1988. In honor of the brand's 30th anniversary last September, Fazoli's has established a Hall of Fame to recognize team members, franchisees and suppliers whose vision, leadership and innovation have impacted Fazoli's, making it the successful restaurant it is today.
To celebrate these esteemed associates, Fazoli's is hosting its inaugural Hall of Fame Luncheon on Tuesday, Feb. 5, from 11:45 a.m. to 1:30 p.m. During the luncheon, Fazoli's will honor and give tribute to these deserving individuals who embody the brand's rich history of innovation, unwavering commitment to excellence and iconic legacy of leadership.
During the luncheon, Fazoli's will honor six individuals who have showcased what it means to be a member of the Fazoli's Hall of Fame. The luncheon will be held at the JW Marriott Griffin Gate Marriott Resort and Spa in the Bluegrass Pavilion located at 1800 Newtown Pike, Lexington, KY.
---
FRANCHISE: The team at #5142 in Joplin, MO, has been working hard the last few weeks to fundraise for the Children's Center of Southwest Missouri (SWMO)! After two weeks they raised $297 for the children's center by giving a portion of sales for Blue Raspberry Lemon Ice. Great work!
---
FRANCHISE: The Morehead State beach volleyball team christened the newly named facility Breadstick Beach on April 2 with a ribbon cutting and the first Division I sanctioned beach volleyball game in Kentucky.
---
COMPANY: For the third year, Fazoli's teamed up with Community Caring and Sharing in Indianapolis to help make a difference for families in the community. Together, with Feed the Children, we helped 400 families receive much needed food and everyday essentials. Our team, along with volunteers from the local community and fire station, loaded cars with boxes of non-perishable food and personal care items.
A HUGE thank you to everyone who shared your time to help make a difference in the community. We couldn't have done it without you. We look forward to the next event with our partners at Feed the Children.
---